How kids of grade 1 to 3 can benefit?
Easily learn the times tables from 0 to 20. Every times table is spoken aloud by the voiceover.
Take multiplication problems like a game and try to cross every level of difficulty.
Use the same app again and again to get new problems all the time.
Why parents will love the app?
It is easy to use and play. The child can use it all alone.
Attractive graphics will keep the child hooked.
Every question and answer is spoken aloud to reinforce learning in a child.
Kids will have fun and learn at the same time.
Video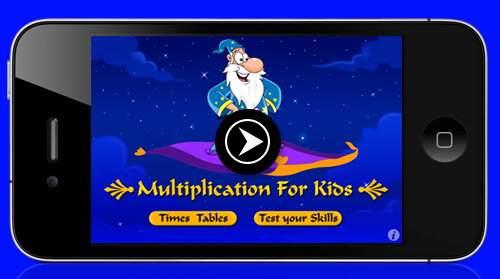 More iPhone & iPad Apps For Kids: